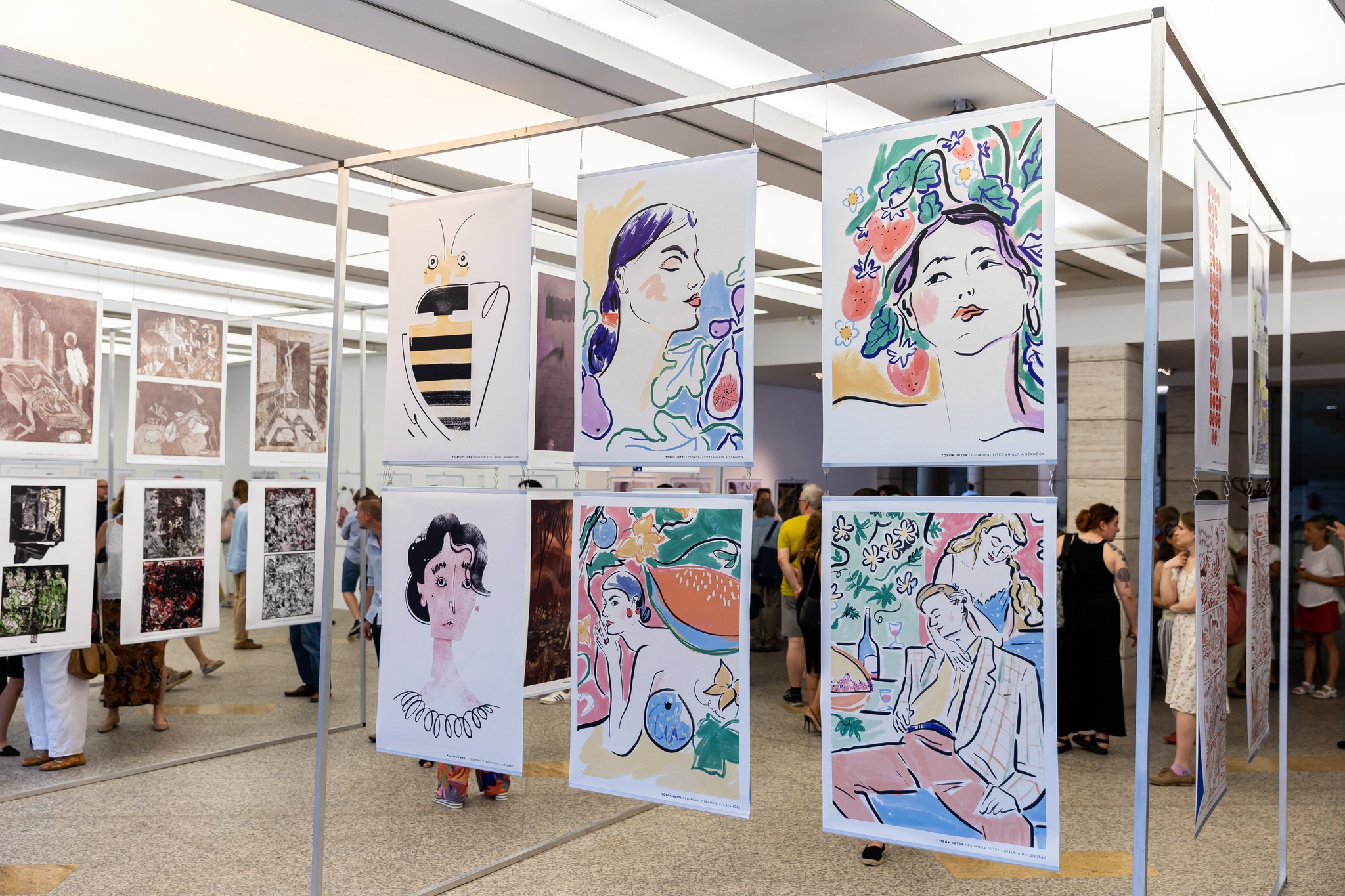 One hundred illustrations inspired by the works of Mihály Csokonai Vitéz and Szilárd Borbély – this is what the Budapest Illustration Festival's exhibition in Debrecen offers. The aim of the exhibition is to promote, through illustrations, a better understanding of the writers and poets associated with the city.
This year, the Budapest Illustration Festival, in cooperation with the city of Debrecen, has announced this year an illustration competition on the theme of two literary authors with ties to Debrecen.
The two literary authors – Mihály Csokonai Vitéz and Szilárd Borbély – are both connected to the city of Debrecen in several ways. This year's competition, which is dedicated to the 250th birthday of Csokonai and the 60th birthday of Szilárd Borbély, called for illustrations that reflect on a specific text and are narrative works of art.
The organisers of the festival aim to create a new tradition involving rural towns with this new initiative.
The exhibition is open free of charge until the 15th of September 2023 during the opening hours of the Bényi Gallery. The exhibition will move to Bratislava from the 15th of October 2023.
Date: until 15 September | Location: Bényi Gallery (Kölcsey Centre)
Source: dehir.hu | Photo credit: Facebook (Bényi Galéria)