The current real estate market in Debrecen is extremely diverse, so everyone can find the property that suits their needs and expectations. Property sizes range from empty to fully furnished properties. You can find apartments for rent in traditional brick 4-storey apartment blocks or in 10-storey prefabricated buildings with lifts. In recent years, many properties are ready for their first tenants.
If you are renting or buying a house, you should first decide on the best size, what facilities and furnishings you want, and where in the city the property is located.  Consider, for example, how far it is from the nearest grocery store, school, kindergarten, or transport links. Once you have determined your priorities, book an appointment for a viewing to decide if the apartment or house you chose meets your expectations.
There is a long tradition of renting residential properties in Debrecen, fulfilling the needs of foreign and Hungarian students and employees alike.
If you are looking to buy your own property, there are several rules you need to take into consideration; contracts for the sale of real estate must be in writing and countersigned by a lawyer or notary.
Utilities & Real estate agencies
The term utility includes a set of services consumed by the public: coal, electricity, natural gas, water, sewage, telephone, and transportation. Broadband internet services (both fixed-line and mobile) are increasingly being included within the definition.
A public utility company is an entity that operates an infrastructure that meets a basic need as part of a public service. Public utilities are subject to forms of public control and regulation ranging from local community-based groups to state-wide government monopolies.
You can find the vast majority of rental market listings on Hungary's largest real estate portal or get help from real estate agents and relocation companies who will guide you through the whole process, from moving to registering your new address.
Household waste management

Natural person real estate users can choose from blue containers with different capacities according to their needs. In the optimal case, waste that can no longer be reused and is not a hazardous substance is placed in the container. It is typically emptied once a week in a door-to-door collection system. You can get more information on the public service provider's website.
Natural and non-natural person waste generators can hand over their separately collected, usable waste (e.g. paper, plastic, glass) to us in the selective door-to-door collection operated as part of the public service, at the selective waste collection points (collection islands), or in the waste collection yard.
More information on waste collection and transport:
Debrecen Hulladék Közszolgáltató Nonprofit Kft. (Customer service:
4024 Debrecen, Vígkedvű Mihály u. 7.
Phone: +36 (52) 563-944
Toll-free from area 52: +36 (80) 200-966
Fax: +36 (52) 563-922
E-mail: ugyfelszolgalat@dhkkft.hu
Selective waste collection sites:
Debrecen, Sámsoni út 141/a
Debrecen, Sennyei Oláh u. 13.
Debrecen, Bocskai square
Debrecen, TESCO Kishegyesi út 1.
Debrecen, Mikepércsi út 55/a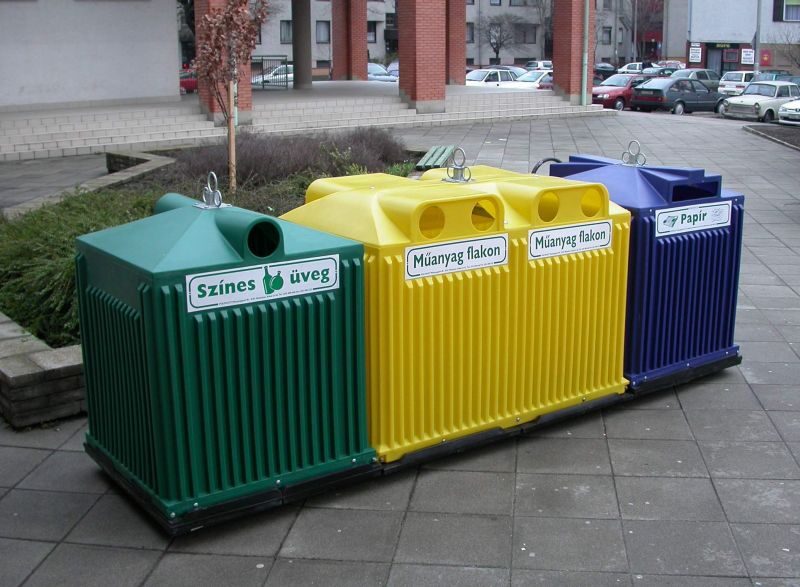 The waste collection points of used cooking oils can be found here.